Merlin (is very bonded with Arthur)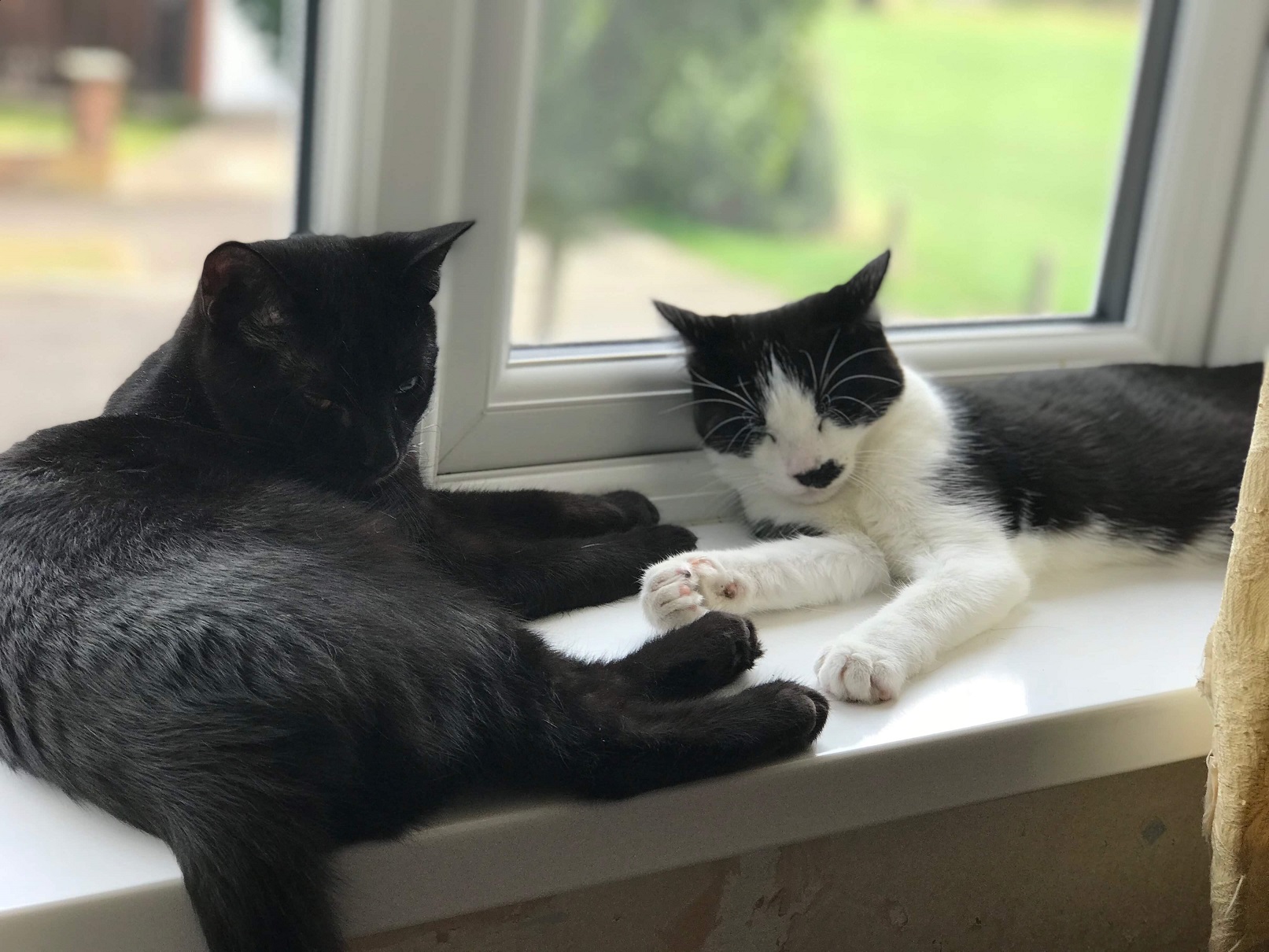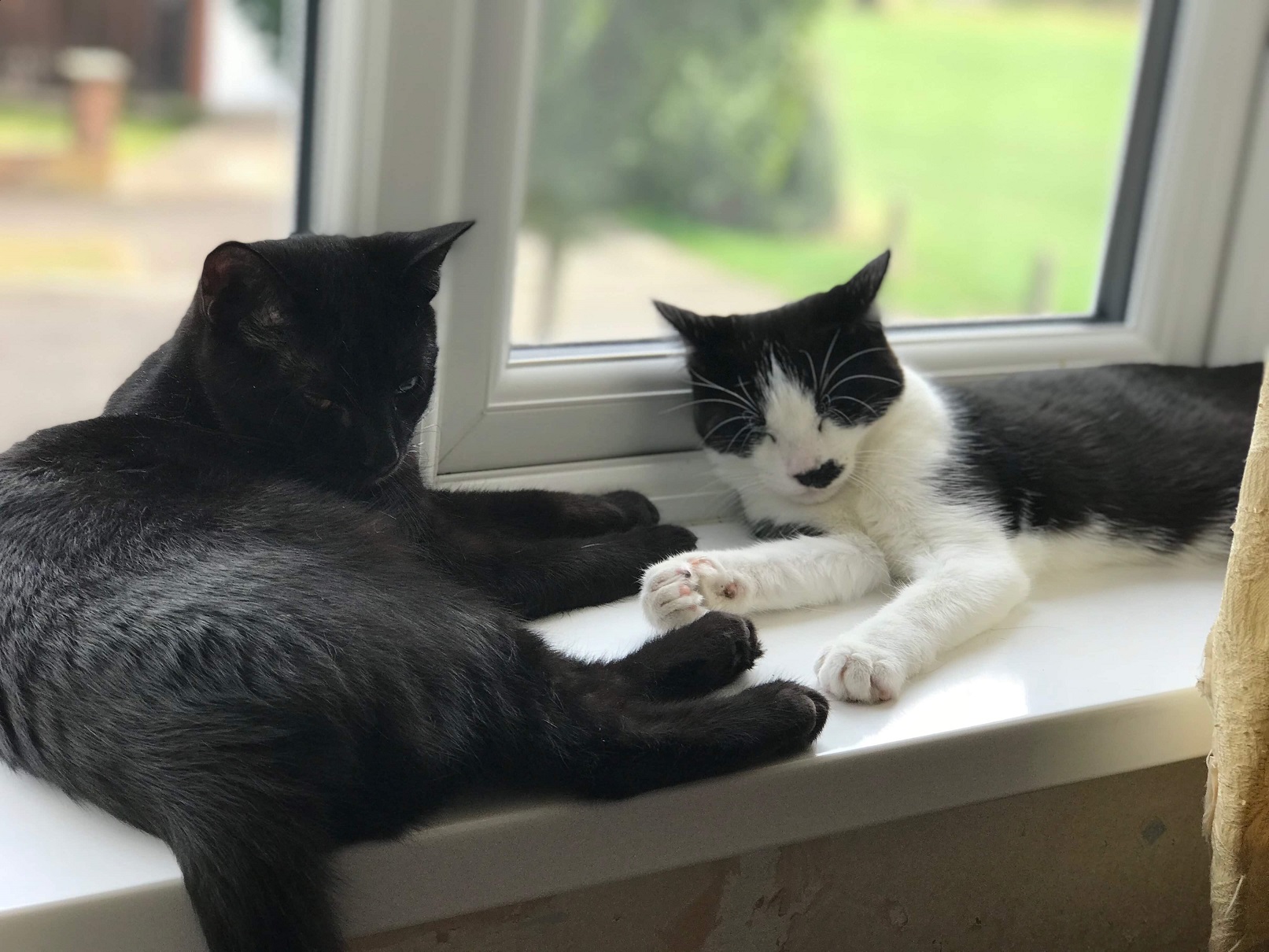 Merlin (is very bonded with Arthur)
Merlin came to Lincs Ark as a tiny kitten.
Merlin, a jet black boy, was found to be very unsteady on his feet and at 5 weeks old was diagnosed with having Cerebella Hyperplasia, which means part of his brain hadn't formed. The vet said that he would struggle to walk and be behind in litter training and weaning but wouldn't be in any pain and nothing could be done to help him.
Merlin proved everyone wrong and was soon litter trained and weaned. As he grew, his strength grew too. The wobbles stopped and now he is a handsome 10 month old (as of June 2019) and no one would know he had a problem.
The only time it is sometimes noticed is when he has his mad half hour and he loses his balance on the high scratching poles.
Arthur and Merlin are very, very confident, full of life and very, very friendly. Total lap cats, who love to be with people. They get on well with children as well as adults and just love being with other cats and kittens, but it would be best if they were the only cats in the household to keep Arthur's stress levels to a minimum. Although they haven't met dogs, we think that they would be fine with them. They just love everyone and everyone loves them.
Both boys are neutered, vaccinated and microchipped.
Can you offer these 2 gorgeous boys that extra special home?